Skip to Content
Commercial Equipment Power
We Provide Solutions for Unique Electrical Problems
ELS Electric Services is a forward-thinking and innovative electrical company focused on helping our commercial clients grow. We expertly identify problems and find and implement solutions. One of our specialties is finding ways to power large pieces of equipment. Our South Palm Beach County company has you covered when it comes to electrical equipment power. If your company has recently purchased industrial equipment – such as an industrial-sized air conditioner – we can examine your property's power system to engineer a solution. We are proud of our reputation for discovering unique solutions to challenging problems – as well as our quality workmanship. When you face an electrical problem, place your trust in our master electrician.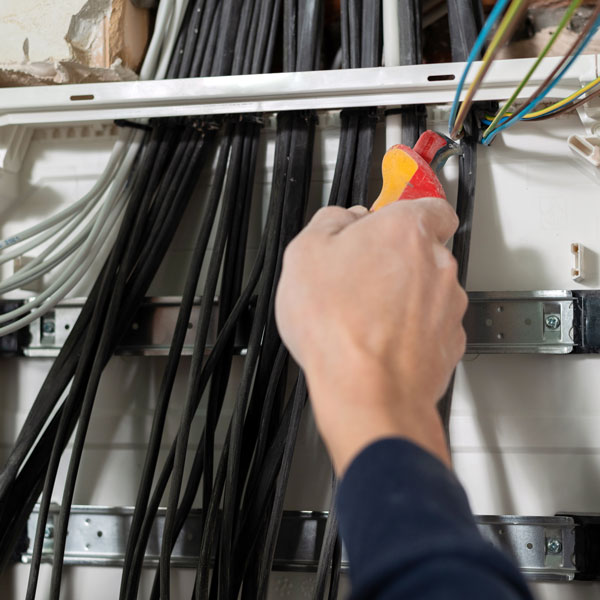 We Find Ways to Power Your Business
Most industrial equipment requires tremendous power sources to operate safely and efficiently. In some cases, your property may be unable to sustain the demands the equipment places on it. That's where we come in. We can identify the power needs of your new equipment and help you set it up. If it requires rethinking your electrical panels, we can help with that. We are also capable of rewiring properties of all sizes if need be. No matter the problem, you can count on our team to find a solution. We work on countless renovations each year, an experience that has served us well with incorporating new equipment into existing properties.
Contact ELS Electric Services for Innovative Solutions
We specialize in designing and engineering electrical systems. The amount of power required by equipment doesn't alter our abilities. Because we have a sound understanding of electrical systems, we can create effective power grids that get the job done. Perhaps most importantly, our team understands the supreme importance of safety. Safety is never more important when it comes to providing power to complicated and powerful industrial equipment. We believe in holding ourselves to a higher standard. So we always go above and beyond the codebook. To learn more about what we can offer, contact us today.
Contact Us Today for More Information