Skip to Content
Commercial Lighting Needs
 Commercial Lighting Services for Your Business
ELS Electric Services cares deeply about the successes of our commercial clients. We understand the need for experienced and knowledgeable electrical services. Our master electrician works hard to help customers achieve what they want from their business. One of our specialties is commercial lighting services. Throughout North Broward and South Palm Beach County, we have delivered on our promise of exceptional customer support. We guarantee all our work because our owner works directly with our clients – and that means you. If you need new lighting on your property, get in touch with us today.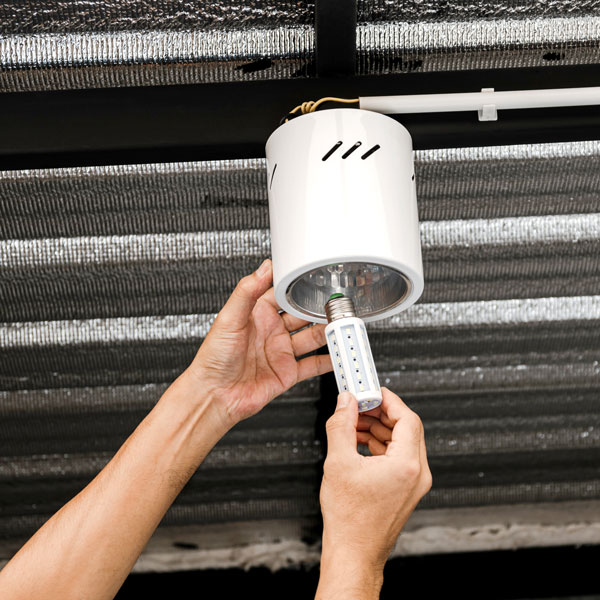 We Help Create Attractive Environments for Our Customers
Installing new lighting is a great way to infuse a new sensibility into your business without the high cost of a full remodel. It is also a fantastic way to put the finishing touches on a remodel. Regardless of why you might require our services, you can count on our team to execute your vision to perfection. We can implement indoor and outdoor lighting. Our commitment to quality workmanship means your new lighting will look outstanding. We want to help you draw customers into your business. We do so by installing various types of lighting, including:
Recessed Lighting
Light Fixtures
LED Lighting
Pendant Lights
Security Lights
And more
Quality Workmanship and Innovative Thinking
While most of our customers come to us for lighting installation because they want to improve the appearance of their property, there are other reasons to install new lights. For example, older lighting can consume considerable energy, resulting in higher-than-usual utility bills. While there might be an up-front cost to starting over, the long-term savings will significantly outweigh the cost of installation. Here's the good thing: Our master electrician is committed to quality workmanship regardless of the complexity of the job. You can count on our team.
Contact Us Today for More Information