Skip to Content
Residential Panel Upgrades
Residential Panel Upgrades in North Broward County
ELS Electric Services provides residential panel upgrades to those in North Broward and South Palm Beach Counties. Our team has years of experience replacing old and worn panels with new ones, helping to create a more efficient power system inside our customers' homes. If you have begun to notice odd smells and noises, hot spots, or rust, it might be time to call our team for an estimate. We will look at your electrical system – including the panel – and recommend a course of action that will make a difference. Our master electrician has over 30 years of experience and is involved with every job, ensuring a personalized and one-on-one experience for you and your family. You can trust our team.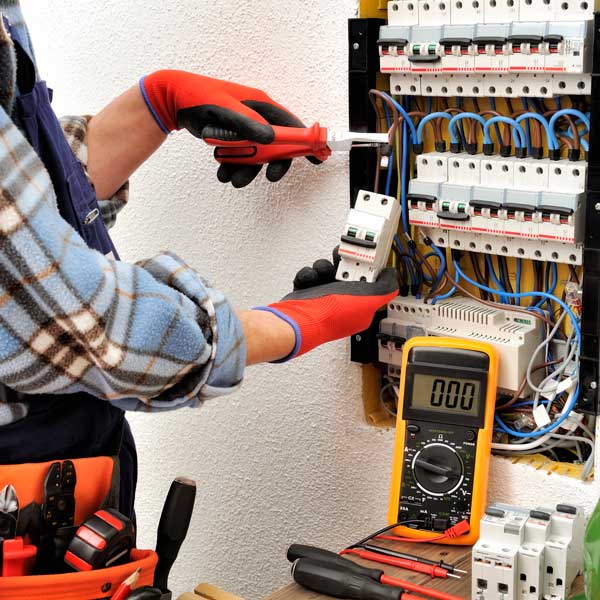 Our Upgrades Target What Your System Needs Most
There are many reasons to explore replacing or upgrading your home's electric panels. They range from safety-related to practical. But they share a common element – the ability to improve your home noticeably. A new panel can decrease the frequency of power surges and prevent electrical fires. If you plan on selling your home soon, replacing the electrical panel is a cheaper way of upgrading the electrical system than completely rewiring. When upgrading an electrical panel, we use various tactics to bring your home into a new era. For instance, we might add more circuit breakers to your existing box or increase the amps. Sometimes, we tear out the old fuse box and replace it with a newer one. When we begin an upgrade project, we carefully identify the weak spots in your system so that we can perform the correct repairs.
We Offer Superior Workmanship and One-on-One Customer Service
While we are known throughout the region for our superior workmanship, that is not all we are famous for. Because we are a locally-owned and -operated company, we can place a greater emphasis on personal connections. When we work with a customer, they gain the benefit of one-on-one time with our owner, who is a master electrician. You'll never be bounced around from one person to the next, and we go out of our way to make things easier for you. That means free estimates, flexible scheduling, and proven results. Begin making a positive difference in your home today.
Contact Us Today for More Information