Skip to Content
Replace Worn, Outdated, and Unsafe Electrical Components
ELS Electric Services provides high-quality electrical upgrades throughout North Broward and South Palm Beach County. Our team has years of experience, and a master electrician performs each job. More importantly, as a locally-owned and -operated company, we can guarantee the quality of our work will beat the competition. We offer competent analyses of electrical systems, which we use to recommend various upgrades. Most importantly, our goal is to help you grow your business. Whether you are in the midst of a remodel or want to bring your electrical system into the modern era, we can help.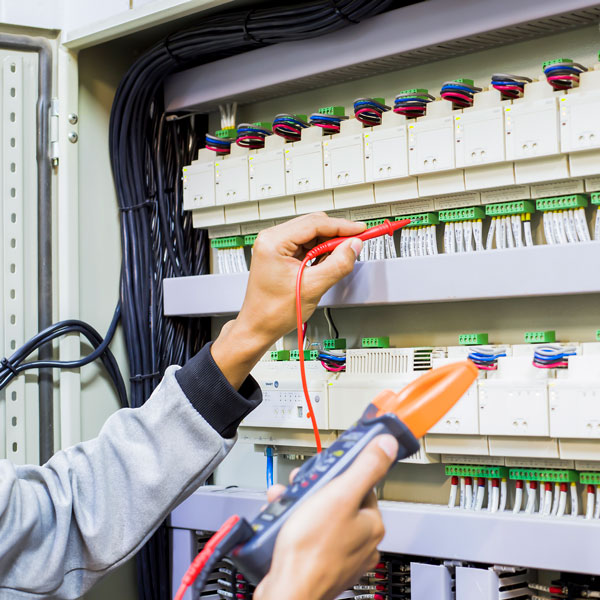 Replace Your Electrical Panels After 20 Years of Use
Electrical panels do not last a lifetime. As technology evolves, so does the need for electrical systems to evolve with it. Plus, the panels themselves begin to wear out around 20 years. After that point, it is time to replace them. Fortunately, that's what we do best. Our master electrician can identify weak spots in your system and provide the solutions you need to keep your business operating smoothly. There are numerous signs of electrical panel and system wear-and-tear, including:
Odd/Unusual Smells
Hot Spots
Rust
And More
Reduce Costly Monthly Bills With an Electrical Upgrade
You might associate safety concerns with an outdated panel. You'd be right – but there are other issues. As a business owner, it is your responsibility to reduce costs to maximize your profits. Replacing an old and outdated panel is a good way to do so. For instance, older panels in need of replacement generate extra costs every month. You will notice the difference in your utility bills. Replacing the panel will reduce energy consumption and help your bottom line.
Invest in an Electrical Upgrade Today
Replacing your electrical panel and the system itself is a wise investment that will save you money down the road. You can trust our team to perform this task capably. More importantly, we know how to do an outstanding job quickly, ensuring our presence on your property is not disruptive to your daily operations. Strong customer service is at the heart of what we do, and we prove it each day. In addition to our quality workmanship, our team also takes COVID-19 precautions seriously. We are fully vaccinated, wear masks, and adhere to CDC protocols for your safety.
Contact Us Today for More Information