Skip to Content
Residential Lighting Upgrades
Residential Lighting in South Palm Beach County
If you have been thinking about embarking on a home improvement project, you have likely considered an array of factors – from cost to how the project might disrupt your home. Fortunately, one home improvement project requires little maintenance and is far more affordable than other options: Residential lighting. Throughout South Palm Beach and North Broward Counties, ELS Electric Services has helped customers make small yet noticeable differences inside and outside their homes. From beautiful recessed lighting to safety floodlights, we can help. Our master electrician has over 30 years of experience in the field and is more than up to the task of integrating new lighting into your electrical system.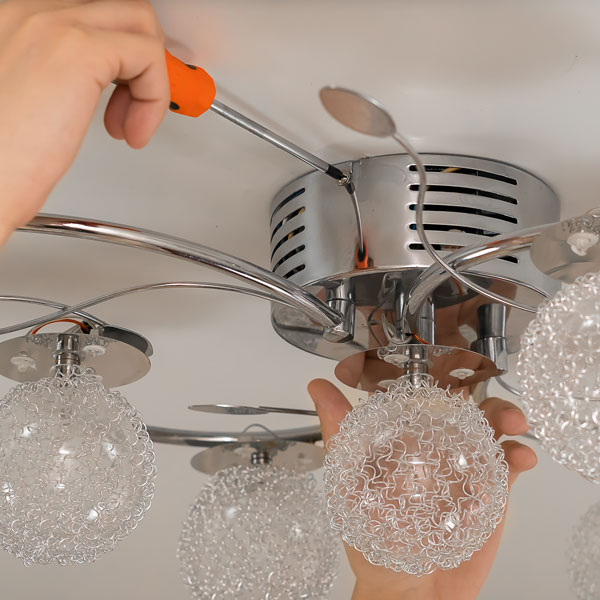 We Offer a Broad Range of Lighting Services
While replacing lighting throughout your home makes your house look better, there are practical reasons to hire our team. For example, old and outdated fluorescent lights consume far more energy to operate than newer technologies. You see the result in your electric bills. Switching to LED lighting will introduce high-efficiency lighting into the equation, helping to reduce your energy bills. Your home's lighting will be more efficient, burn longer, and save money simultaneously. Plus, LED lighting is reliable, brighter, and produces lower radiated heat. In addition to retrofitting your home with new LED lighting, we offer the following services:
Lighting Installation
Lighting Design
Dimmer Switch Installation
We Offer Quality Workmanship and Superior Customer Service
Quality workmanship is essential to our team. We work tirelessly to ensure the results of our work match our lofty standards. As a locally-owned and -operated company, we can provide a personalized, one-on-one approach to lighting installation. We guarantee the quality of our work, and our owner comes to every job site to ensure that is the case. Whether you merely require our team for a simple LED retrofit, or you want to install elaborate recessed lighting inside and outside your home, we can help.
Contact Us Today for More Information